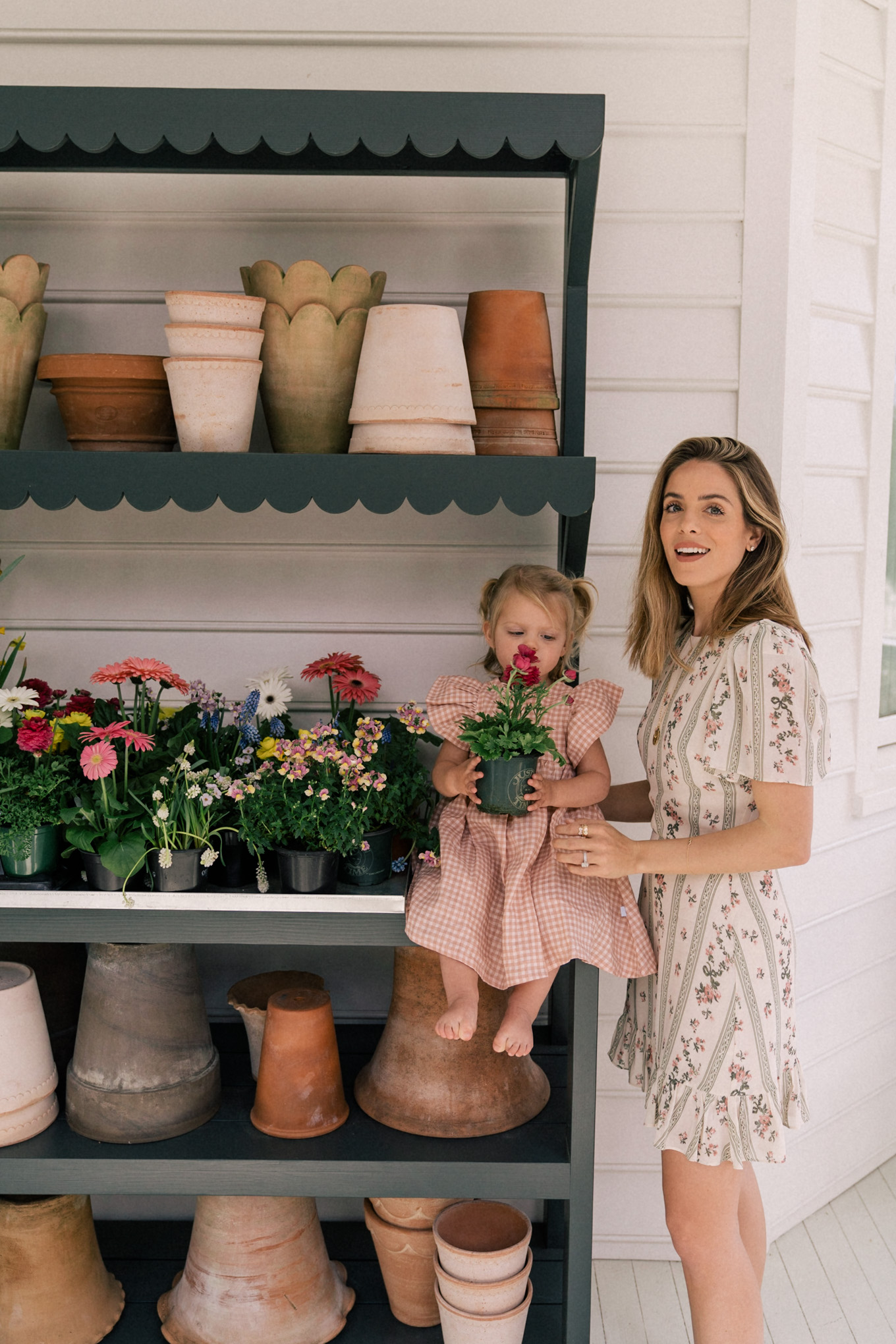 Image Details:
Reformation Dress (similar here and top here)
Around this time every year, just before the last spring frost, we start planting our spring flowers for the front porch (this was one of my favorites from a few years ago). We've been collecting a wide range of terra-cotta pots over the years and usually mix them all together, but this year we used all of our scalloped Bergs pots. This is just the first floral project of many, many more to come this spring and summer season. Thomas is currently growing anemones and ranunculus in our front raised bed, and we planted tulip and daffodil bulbs in pots in our backyard. We also have zinnias, cosmos, camomile, cone flowers, dahlias, and more coming this summer. For our spring flowers right now, we chose to plant the bulbs in pots since our yard is under construction with landscaping happening in a few weeks. We used our big blue and white pots from William Sonoma (Thomas drilled a hole in the bottom for drainage) and planted most of our spring flowers in them. We love mixing them all throughout the year and we'll also save any leftover bulbs after a season is over for the next year, too. If you're looking to plant some of your favorite flowers for spring, here is a roundup of some of our favorite pots, planters, baskets and more.
These traditional pots with scalloped edges continue to be one of our favorites. We planted tulip bulbs as well as spring flowers in a collection of them.
I love the look of plants in baskets around the porch and these lined ones make it so much easier to take care of them