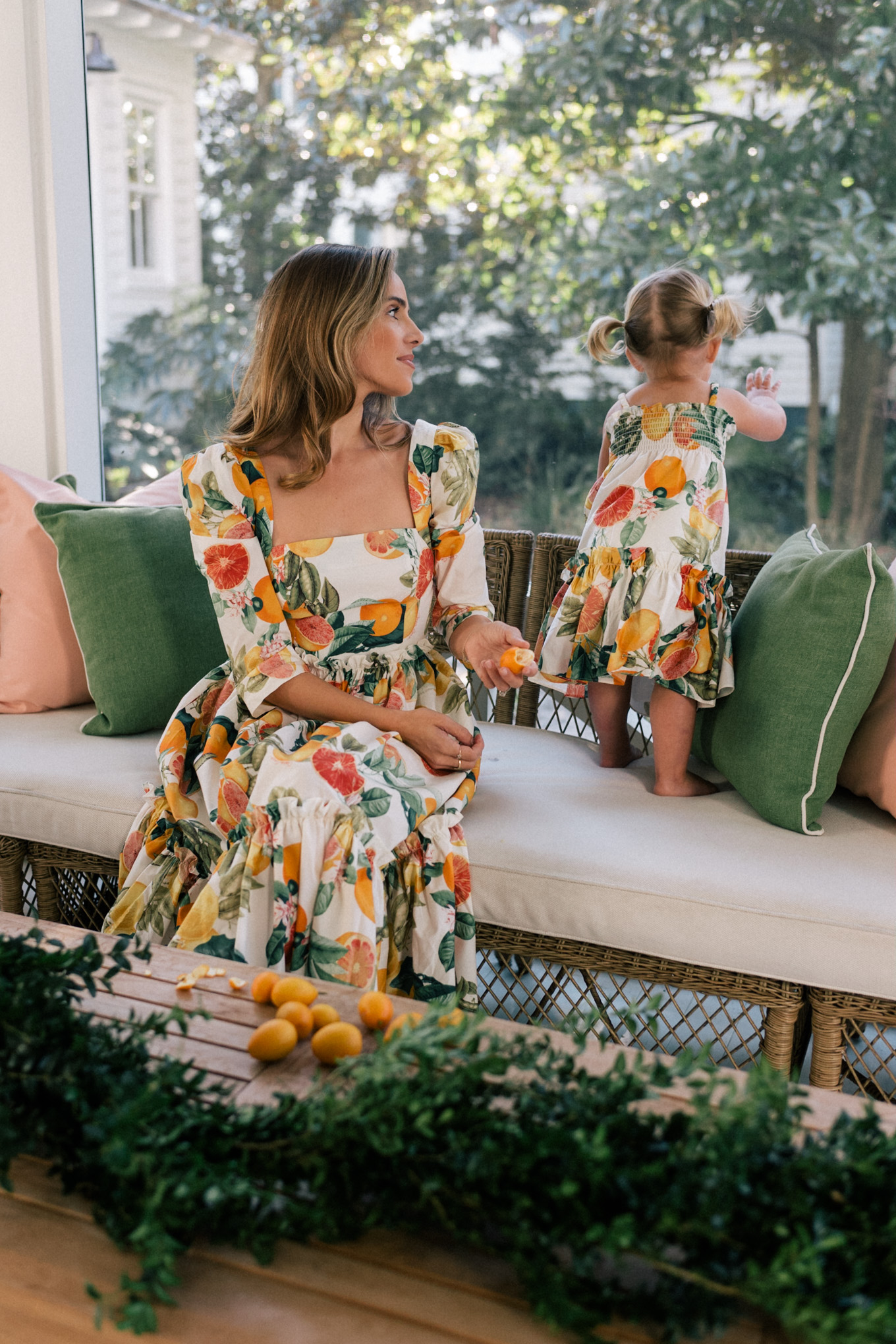 Outfit Details:
Cara Cara Dress, c/o Cara Cara Dress on C
We always look forward to our citrus harvest in winter, a bright spot in the middle of the cold season. We currently have lemons and kumquats, but will be adding a few more when we renovate our yard over the next few months. We go out and pick a few every afternoon to add to our water and cocktails, or to simply cook with. It was also serendipitous timing, as I got these sweet Cara Cara citrus print dresses recently. Luckily in Charleston a cold front is never for too long, and a 70 degree day is always just days away. They inspired this roundup of citrus hued resort pieces that feel like an extra fresh start to the new year.
I fell in love with the flattering silhouette of this dress when I wore it in blue over the summer. When I saw it in this grapefruit print, with a matching style for littles, I knew I had to have it!
These sunny velvet slides make any dress or skirt feel elevated, whether worn as slippers around the house, or as fun statement shoes.
We look forward to using citrus from the fruit trees in our yard for cooking, juices, and cocktails. These lemon and lime trees come with detailed growing instructions to plant in a pot for indoors, or out in the yard, depending on where you live.