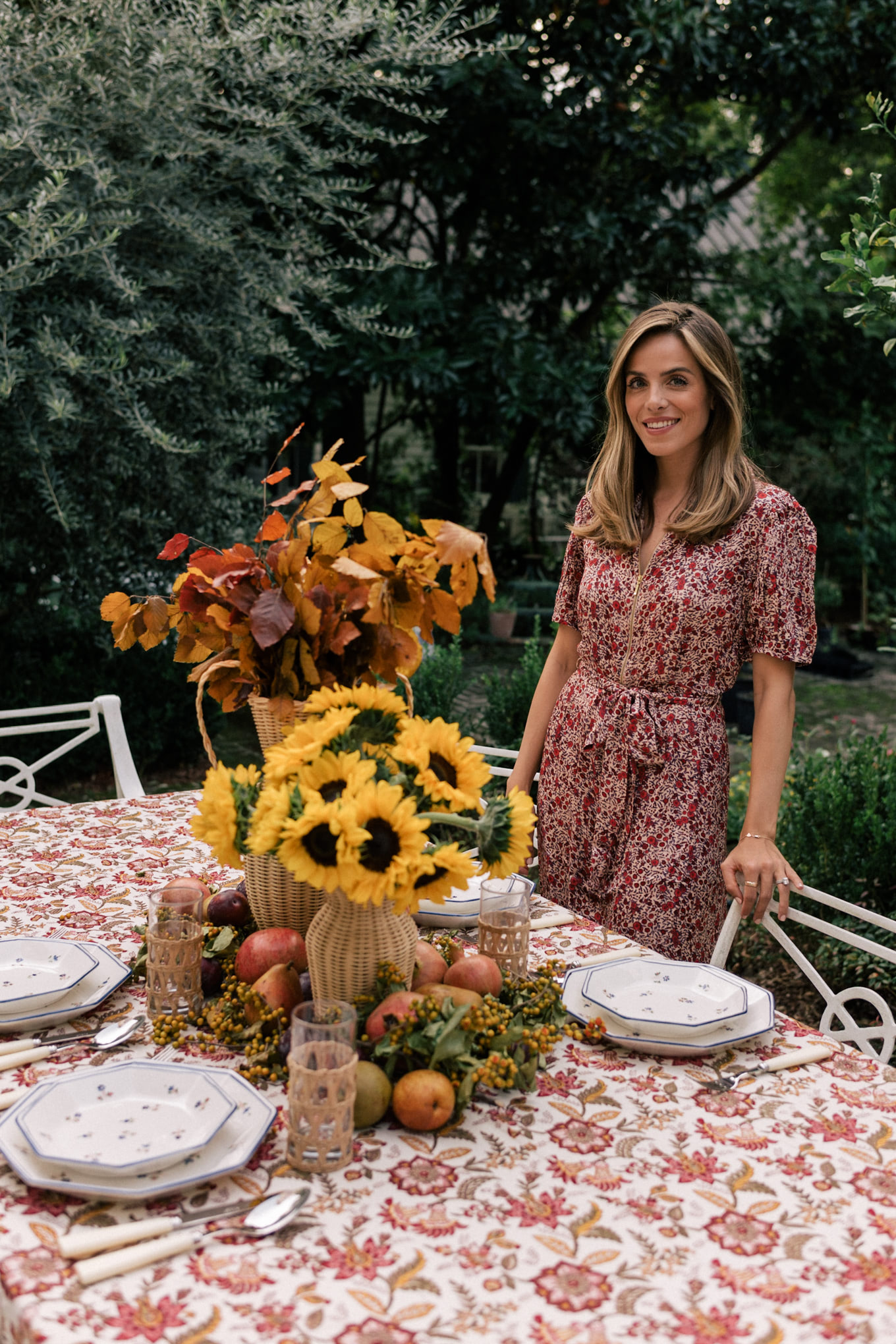 Image Details:
Lily and Lionel Dress, Floral Plates, Tablecloth (old, last seen here, similar here), Glasses, Rattan Vase (old, similar here), Dried Foliage
Celebrating fall may be a little different this year, but that doesn't mean it can't be just as festive. Set the mood for a memorable holiday at home with beautiful decor inspired by nature. Bring the outdoors in with a botanical garland and vases filled with dried fall foliage. Include votive candles for a soft, warm glow. Set-out small plates of sweet treats to enjoy throughout the day. And, of course, don't forget the pumpkins – a favorite part of fall harvest in our home!
Serve your favorite fall soups and stews in these adorable stoneware pumpkin cocottes.