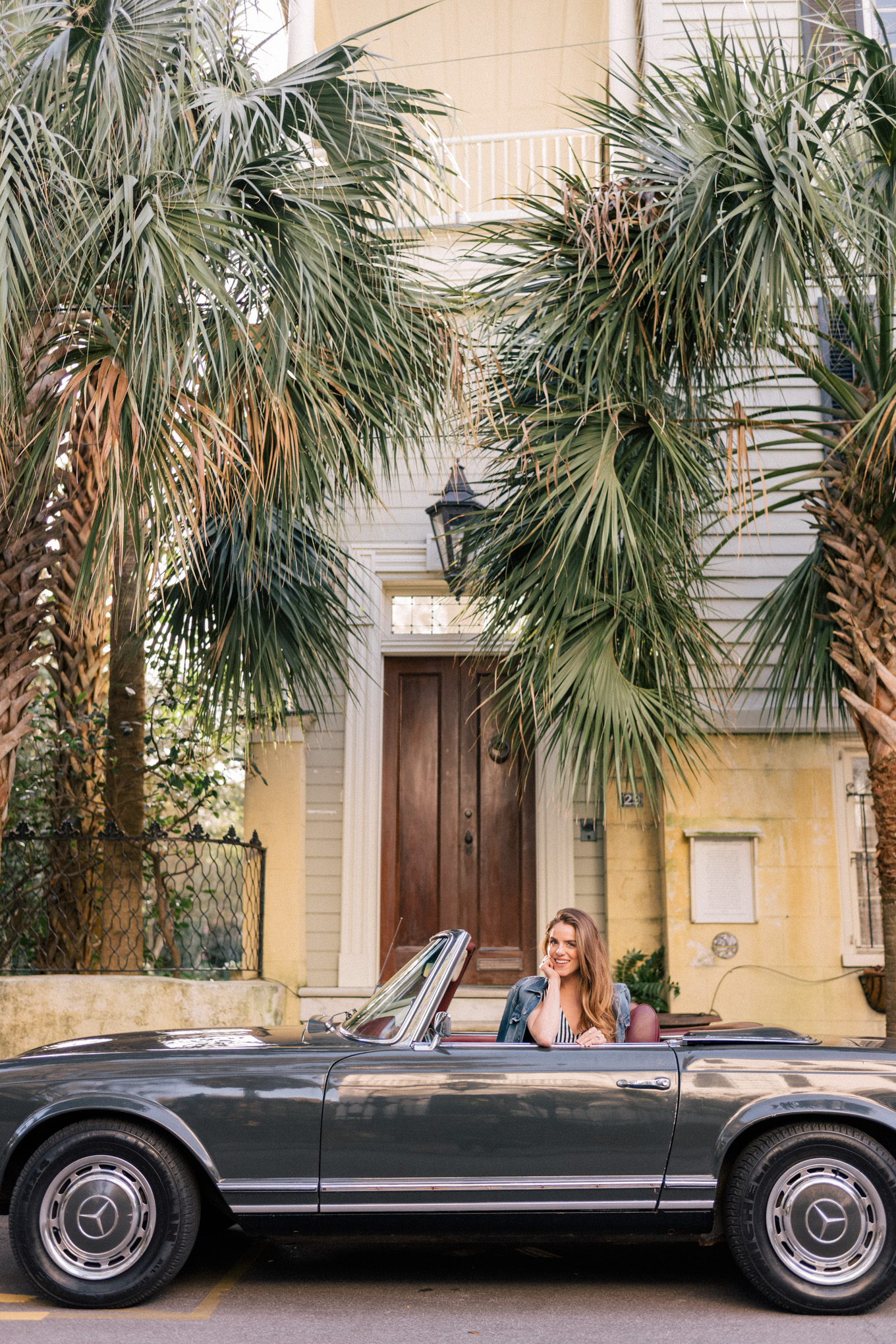 As you may have noticed, our work travel schedule has started to wind down a little. We're still going back and forth between Charleston and NYC and have a few Gal Meets Glam Collection photo shoot trips on our calendar, but other than that, the only travel we're doing is personal! I'm currently in Miami for my sister's bachelorette party, then we're going to Spain for our babymoon in May, then to Ireland for my sister's wedding in June. More personal travel than work travel is quite a change for us, but with so many exciting things happening in our family this year, we wouldn't have it any other way.
I'm grateful that our August due date means we get to do most of our traveling this year in the spring. It's my favorite time of year to experience new places, as well as to revisit our go-to destinations at their most beautiful. There's a little bit of everything on our spring travel list, from sunny beaches to big cities, so my suitcase is going to look drastically different for each trip. In an effort to plan ahead, I've started making mental lists of what to pack for each place, and thought I'd move those lists here to the blog in case anyone is currently prepping for their own spring getaways. Take a look through my packing suggestions for beach, mountain, and city vacations, and let me know where you're traveling this spring below!
Beach
We live near the beach, but still jump at any opportunity to head to another oceanfront destination. Over the years, we've strolled in the pink sand of The Bahamas, bounced between rainforest hiking and catching the waves in Hawaii, and enjoyed the freshest produce from the market while lounging on the beach in Mexico, to name just a few. I tweak my beach trip packing based on other activities we'll be doing, but these must-haves always make my list.
City
When we're in NYC, we spend almost all of our time in our office or at our apartment. Every once in a while though, we love taking advantage of our time in this magical city by getting out and exploring, just like we would on a trip anywhere else. The best thing about our favorite cities (like London, Paris, and NYC)  is that they are ever-changing—there's always something new to experience, no matter how many times we return.
Mountain
We have family members in the mountains out West, so we have fond memories of trips to Montana, Wyoming, and more. Spending time in nature and taking in the breathtaking views never fails to make us feel refreshed and rejuvenated. I pack mostly casual staples when we head to the mountains, as well as a few dressier, but still relaxed, pieces for exploring the charming nearby towns.