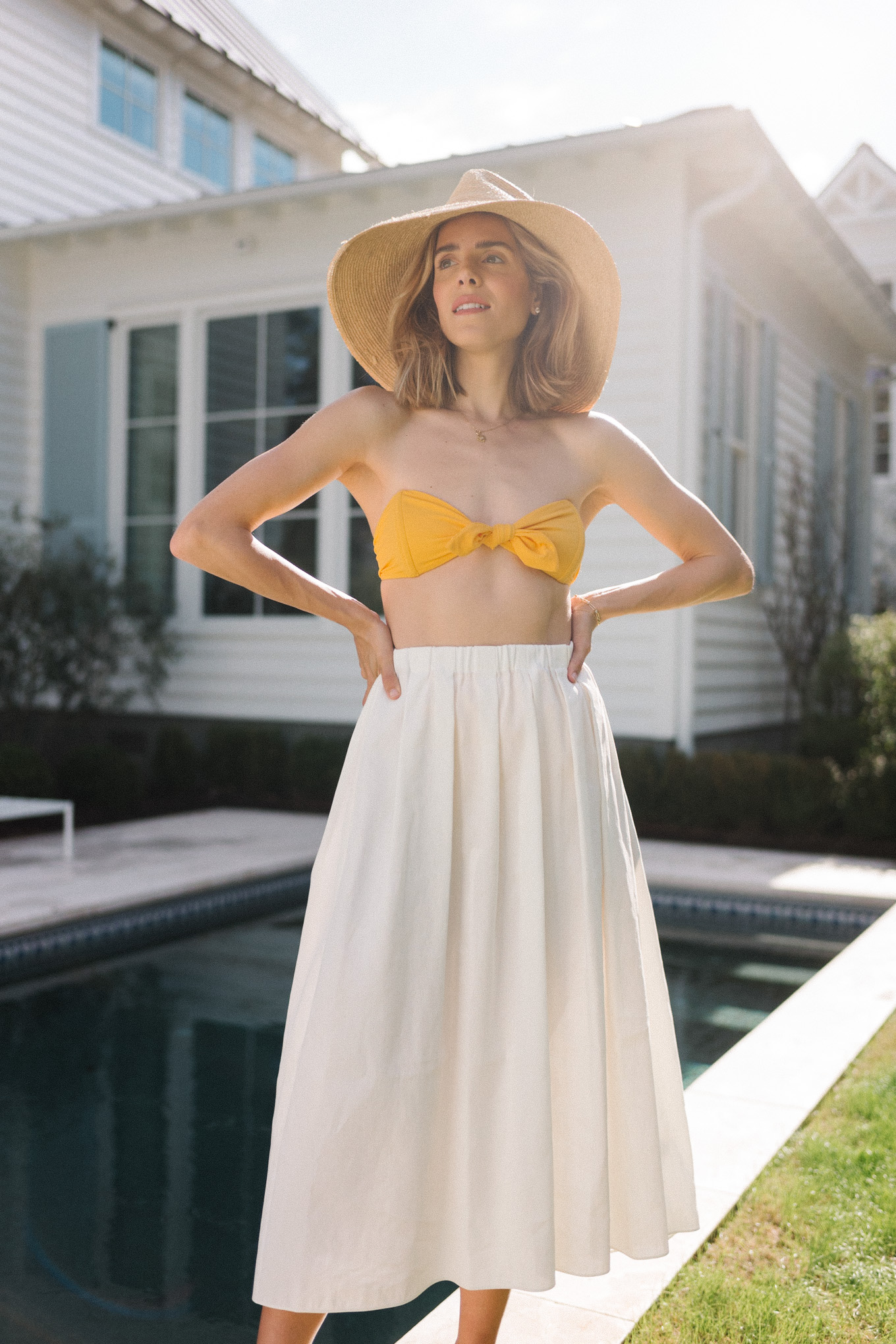 Image Details:
Lisa Marie Fernandez Swim Suit, Vince Skirt, Prada Sandals, Janessa Leone hat (sold out, similar here)
Thank you to Nordstrom and ShopStyle for sponsoring this post.
Our spring break plans this year include a warm and tropical destination with plenty of beach days and family fun. I've been on the hunt for resort wear that feels effortless yet elevated, and easy to travel with. I found plenty to choose from at Nordstrom in beautiful, sunny styles, from swimsuits, sarongs and sun hats, to linen, and lace dresses, heeled slides, pretty basket bags, and more. Everything to mix and match for all my packing needs. Nordstrom's free shipping and returns, curbside pick-up, excellent customer service, and convenient alteration credits with Nordy Club means I don't have to fuss if something doesn't fit just right. See more of my packing for spring break finds with Nordstrom below!
With contrast piping and a sunny yellow hue, this scoop next crepe one piece swimsuit is as flattering as it is classic. Add a lightweight shirt over it when you're in the shade.
You can wear this colorful fringed scarf so many ways – layer it over a shirt, wrap it around your handbag or in your hair, or wear as a shawl.
This sherbert colored striped halter midi dress will instantly put you in a vacation state of mind with a pair of sandals and a straw bucket bag.