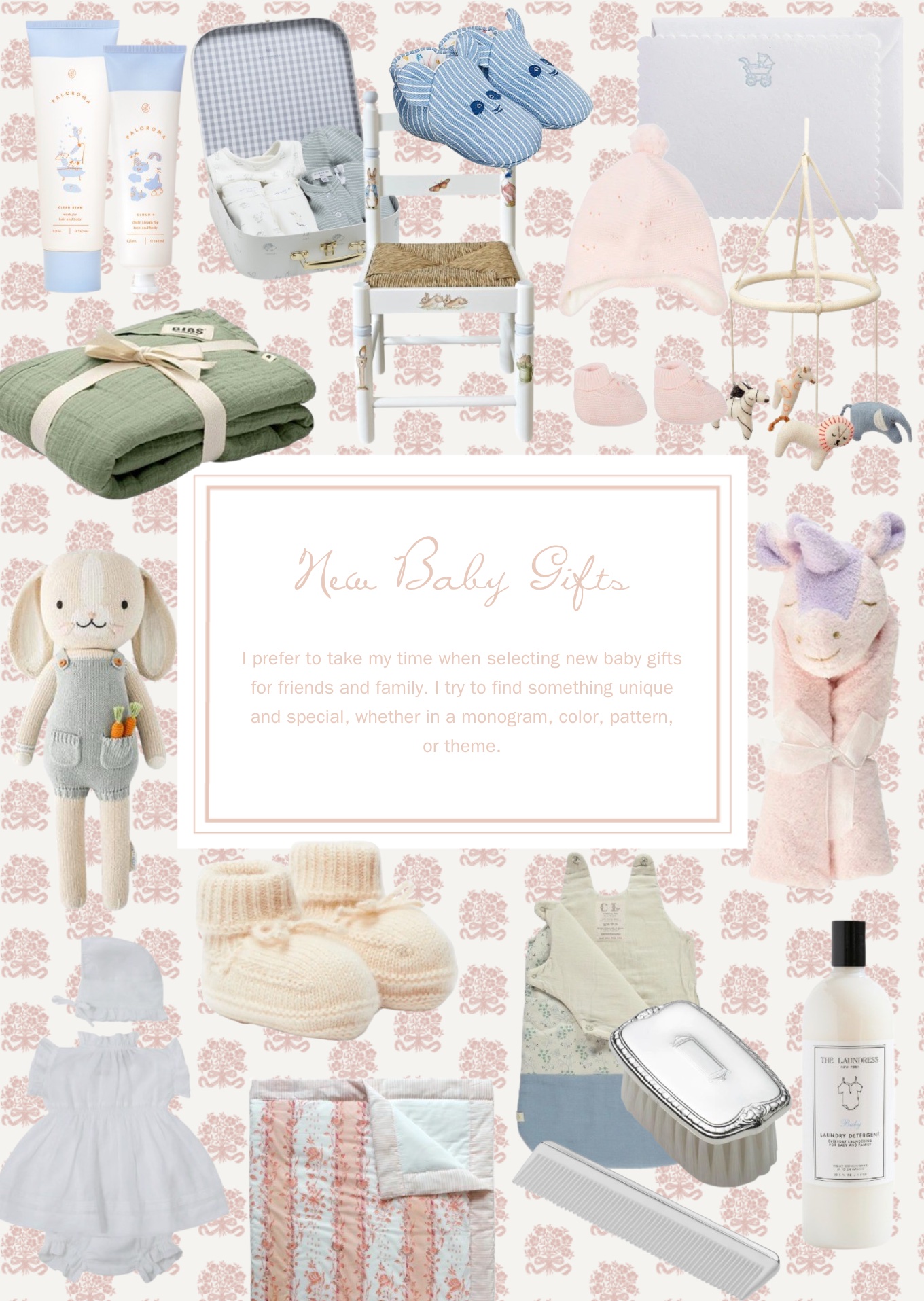 I prefer to take my time when selecting new baby gifts for friends and family. I try to find something unique and special, whether in a monogram, color, pattern, or theme. I've been putting together a bundle of surprises for my sister, who is due in a few months. Soft onesie sets, delicate knit sets, soft swaddles, bath sets, cozy slippers, monogrammed blankets, little lovies, soft toys, classic books, and more. See below for more baby gift ideas, inspired by favorites received for our own little ones, as well as new finds soon-to-be and new parents will love!
Posey Lovie | Petite Blanket, Wicker Toy Pram (similar here)
New littles will enjoy lounging in this cozy portable docking station that is lightweight and easy to transport. I love the floral all over motif as well.
This organic cotton swaddle is a multi purpose gift that can be used for anything from a blanket to a burping cloth, and features a beautiful forest design that comes in both pink and blue.
Made from the softest velveteen organic cotton, this floral lovie with hand-embroidered details will be cherished for years to come by whomever you gift it to.