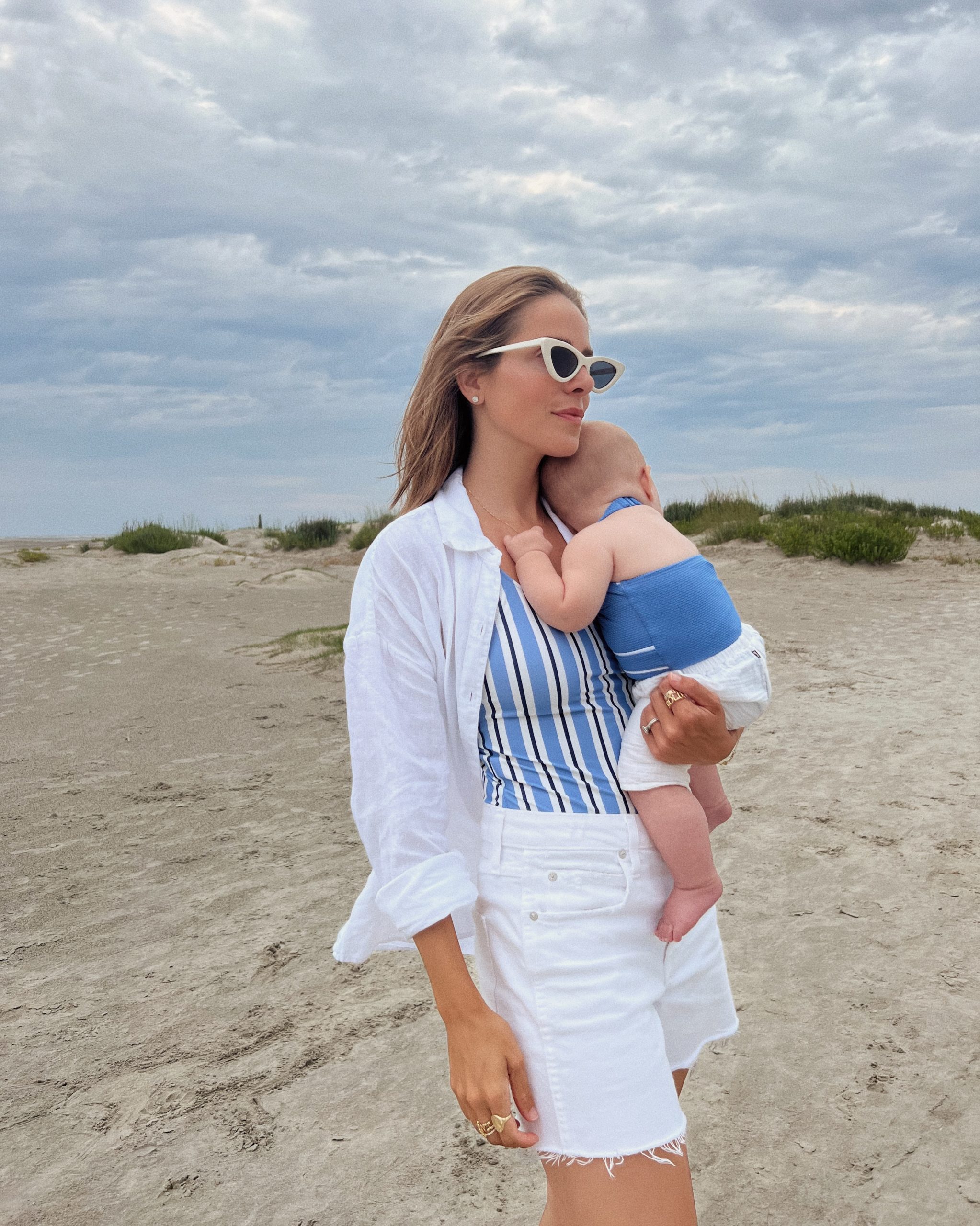 Outfit Details:
Amazon Shirt & Swimsuit, Amo Shorts, Similar Sunglasses Here
Welcome to this week's Amazon Styles, filled with the latest from Amazon fashion that I'm especially excited to share! This week's finds include blue and white styles with a touch of blush slipped in. New swimwear, dresses, tops, and summer knits for women, and swimsuits, trunks, and dresses for littles. See below for our complete list of Amazon favorites and visit our JB Amazon Shop and Amazon Storefront for new everyday styles to wear right now!
Make a statement in these fun bohemian crochet pants with a flare leg and pull on style. Slip on raffia slide sandals for an effortless, easy-going beach style.
This sweet embroidered ruffle mini dress is lightweight and breezy for an adorable look for summer.
This short sleeved belted shirtress in crisp white cotton is a classic summer favorite. Add a pair of strappy white sandals to complete the look.