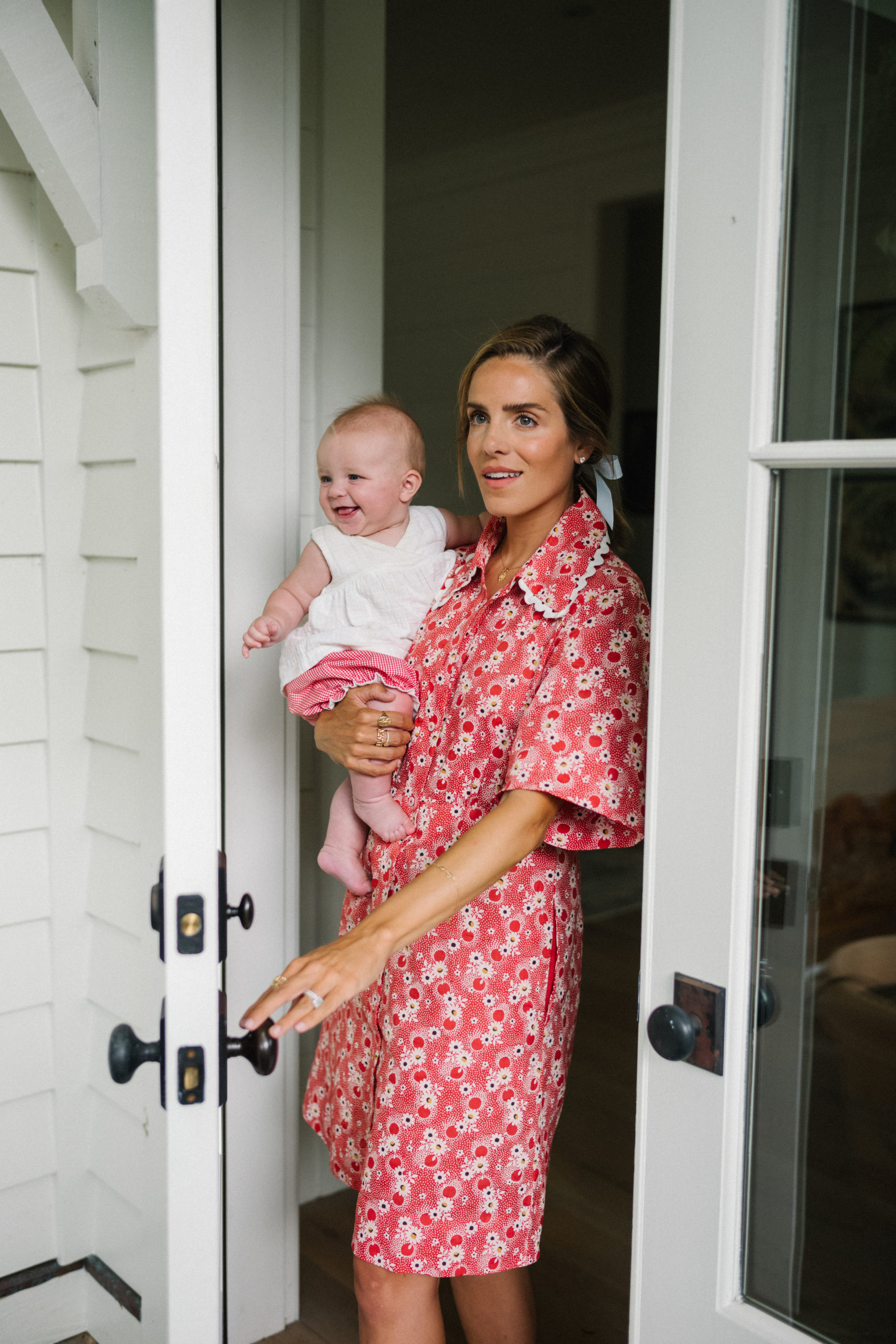 Outfit Details:
Sea NY Dress (love this top version)
We are in full red, white, and blue mode with 4th of July just two weeks away. Getting 4th ready means visiting some of my favorite sites, including  Shopbop, where I always find a wonderful mix of the latest trends and classics for the season. Shopbop carries a wide variety of looks to celebrate in, from shorts and tops for picnics, swim essentials for the beach and pool, relaxed skirts and dresses for barbecues, accessories to add a festive finishing touch, and more. Take a peek below at more of my recent 4th ready Shopbop styles!
This beautiful embroidered maxi dress with festive red detail is relaxed and carefree for both indoor and outdoor 4th of July celebrations.
This easygoing, navy stripe crochet bag pairs perfectly with this navy dress, or light blue top and white denim shorts.
Accessorize this effortless kaftan style dress with canvas slides, a straw hat, and crochet tote for beach or pool party 4th celebrations.