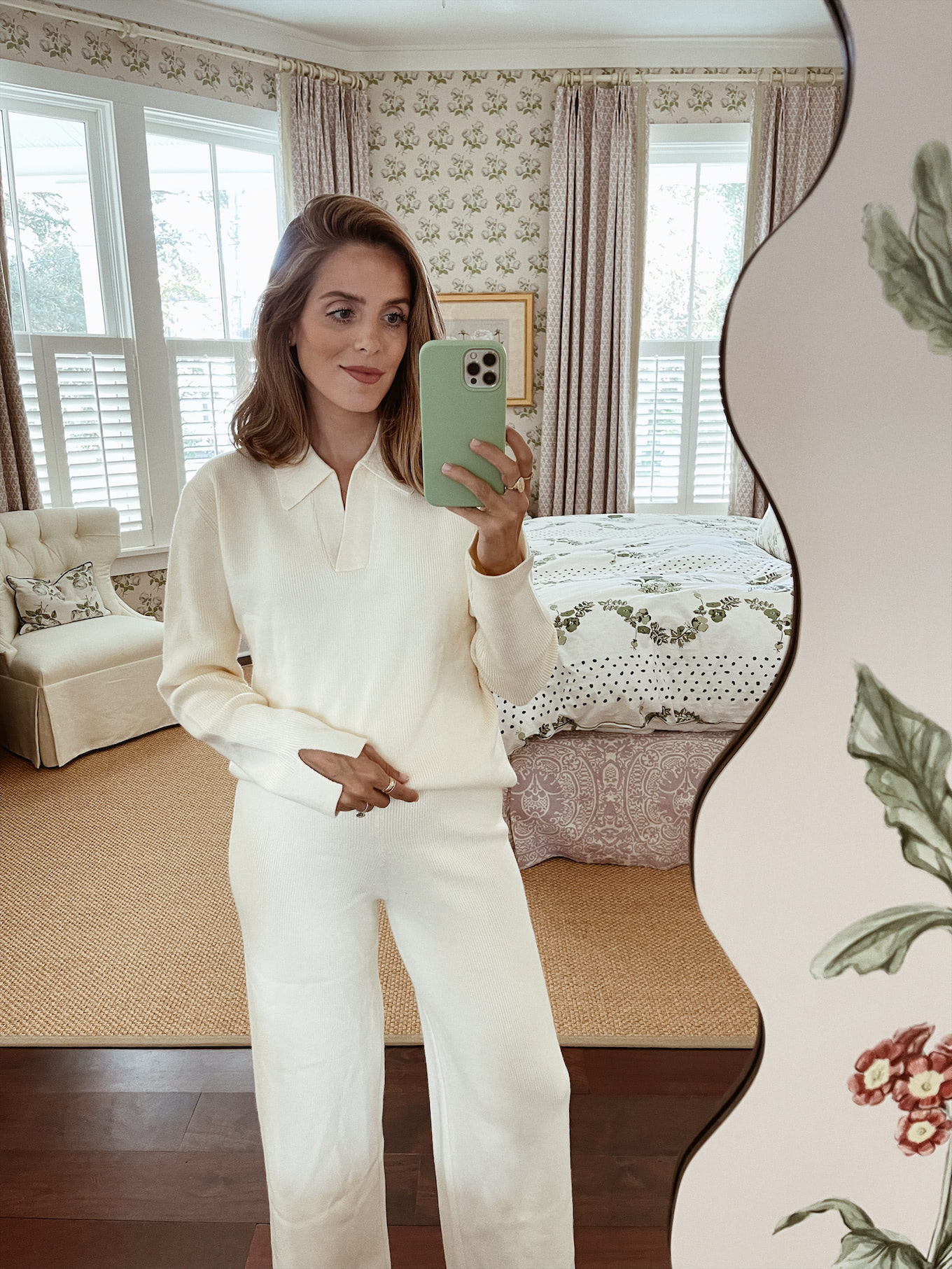 Outfit Details:
Ribbed Pull-Over Sweater (sold out, similar here) Pull-On Cropped Sweater Pants (sold out, similar here)
With October harvest season in full swing, wrapping up in something extra soft and warm feels just right. Luckily, we've been getting a taste of fall weather with a dip in temperature recently, so I've started pulling out all my favorite sweaters for our morning walks. I recently bought this soft pullover knit sweater and matching knit pants from Amazon that also comes in white, gray, black, and pink. They are so plush and cozy, I feel like I'm wearing pajamas all day. Loungewear like this, with a loose fit and elastic waist, make perfect maternity wear as well, combining extra comfort with affordable style. See below for more autumn loungewear to love.
This pair of cropped sweater pants are comfortable for wearing around the house yet look tailored enough to be worn outside of the home, too. Pair with a matching sweater.
Puff sleeves add a feminine detail to this velour pullover. Wear it with your favorite pair of jeans or pair it with matching velour pants.