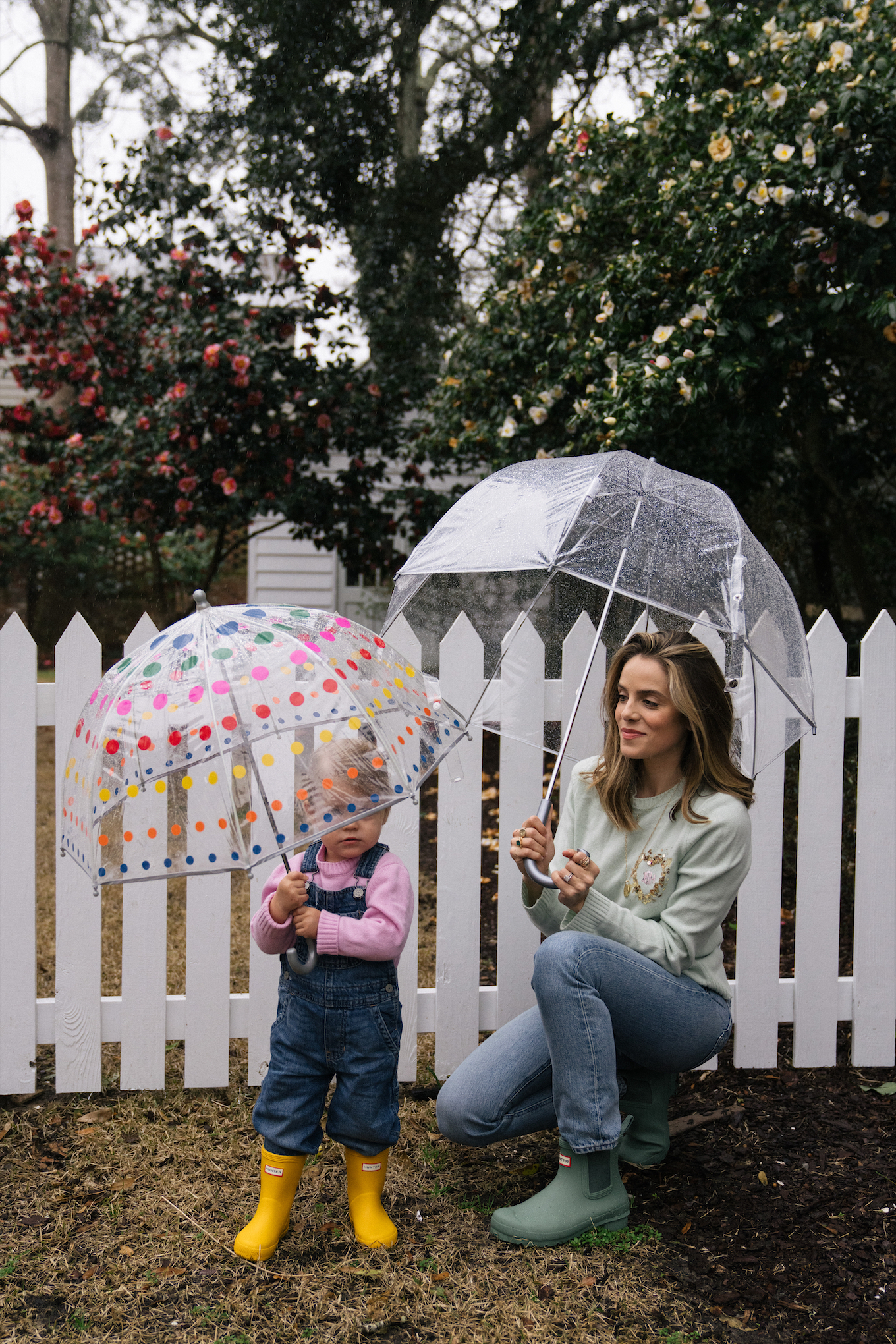 Outfit Details:
Le Lion Sweater, Citizen of Humanity Jeans, Hunter Boots, Clear Umbrella / On C: Le Lion Sweater, Gap Overalls (also love these), Hunter Boots, Polkadot Umbrella
We have definitely had our fair share of wet weather these past few weeks. My rain boots have remained sitting by the front door, ready to slip on at any given time. C's little rain boots sit alongside mine, too. When the rains let up, or even when it is just lightly drizzling, we put on our rain boots, grab our umbrellas, and head outside. C loves jumping in and out of the newly formed puddles, and we enjoy the fresh, clean air. Our rain boots often double as garden boots as well, making them a year-round essential. See below for a roundup of everyday rain boots to wear now and into spring.
I've had this pair of tall Hunter rainboots for years and they're always on-hand when heading out the door on a rainy day. I also have them in this shorter version.
C has Hunter boots in a few different colors, including green and pink. I just had to get her these yellow ones as well to go with this adorable raincoat!
Bubble umbrellas have been a favorite of mine since I was young. This one's clear style appears almost invisible while still keeping me dry on a rainy day.