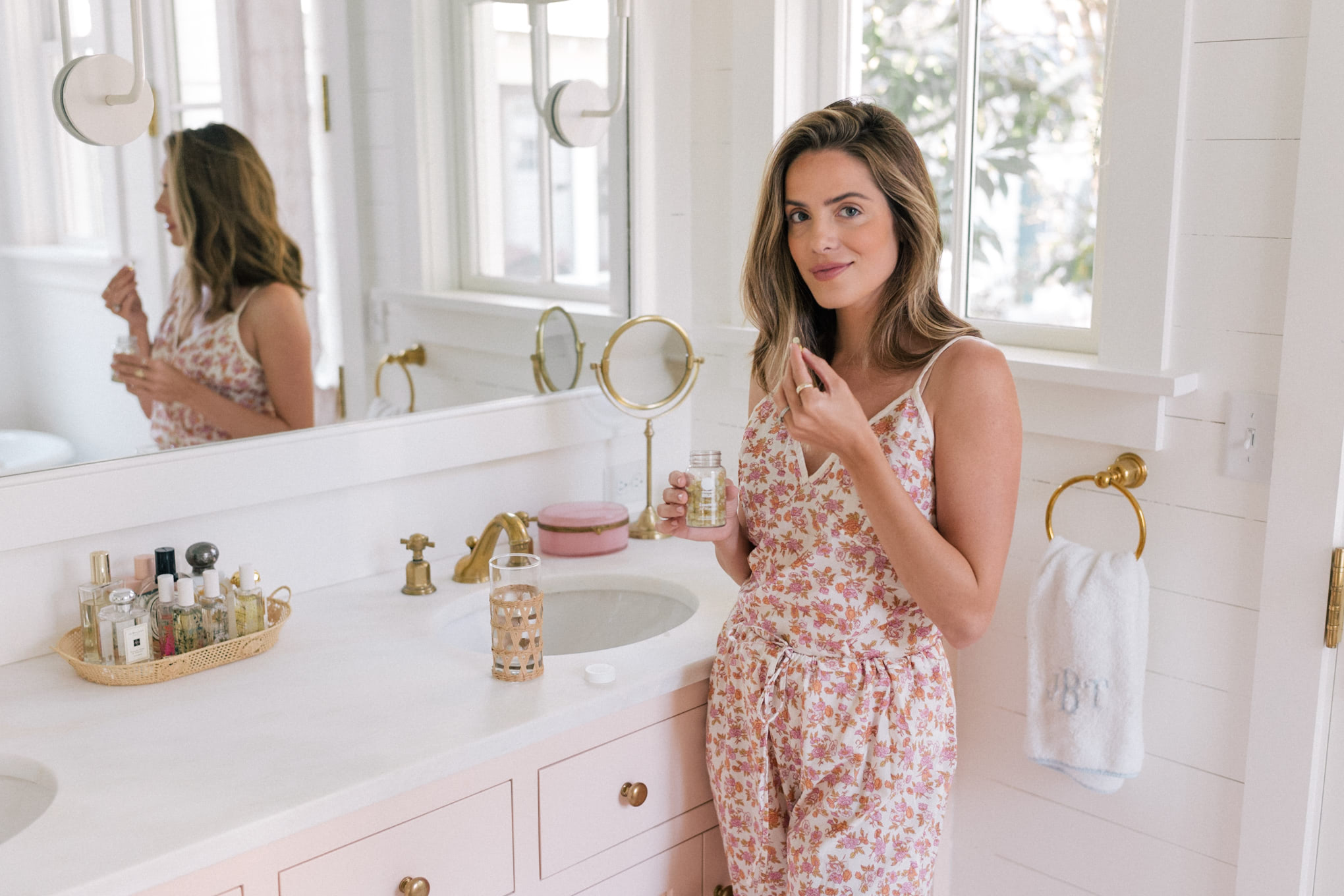 Last August I shared on Instagram and in this blog post here about the prenatal multivitamin that helped carry me through my pregnancy, Ritual Essential Prenatal. I started taking Ritual multivitamins long before being asked to talk about them here. And though I stopped taking the prenatal version once I stopped breastfeeding, I didn't stop taking a daily multivitamin. I simply switched to Ritual Essential for Women to continue reaping the amazing support that I've been getting for the last year and a half.*
Ritual's Essential for Women is specifically designed with women in mind, with key nutrients they need in their daily lives. Ritual is super transparent about how the ingredients are sourced and they include nine key nutrients that are vegan, non-GMO, and gluten-free–especially important to me since I have Celiac disease–and contain no artificial colors or shady additives. The nutrients help fill nutrient gaps I may be missing in my diet to help support my body. Ritual's Essential for Women multivitamins are simple to take and easy on my stomach, and come in a minty, delayed-release, no-nausea designed capsule. No need to worry about eating first, since they can be taken with or without food. I added mine to my morning routine, leaving the bottle on the bathroom counter by the sink as a reminder. I also love that I never run out of my vitamins, since Ritual offers a subscription program that delivers to your door each month.
If you're interested in trying Ritual multivitamins, you can try them out -> HERE! Ritual offers a 100% happiness guarantee, so if you're not completely happy they will refund your first month.
*These statements have not been evaluated by the Food and Drug Administration. This product is not intended to diagnose, treat, cure or prevent any disease.
Thank you to Ritual for sponsoring this post.