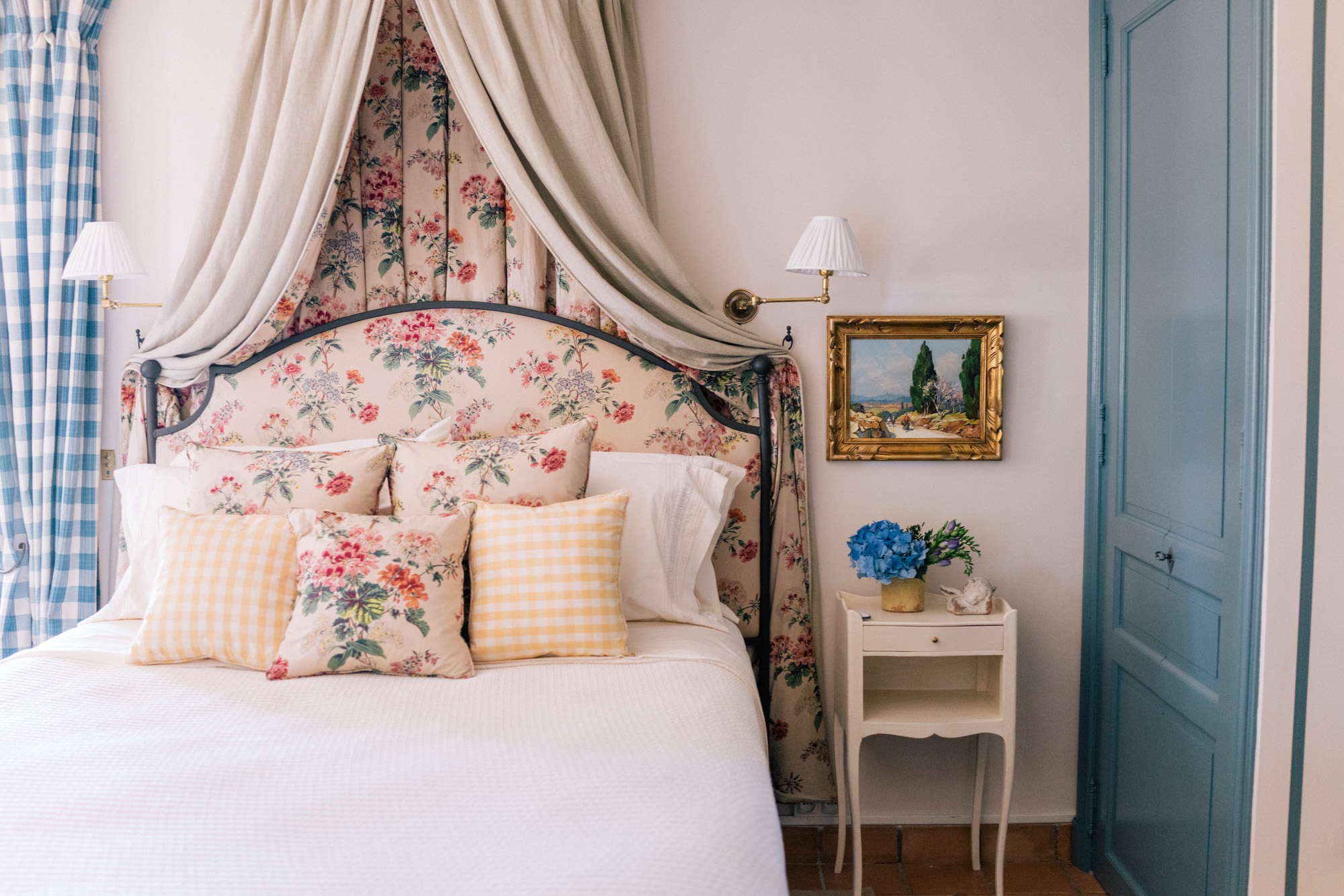 We are inching close to the final construction date on our house and I can see the finish line in sight! Our favorite Saturday morning activity is heading over after our workout and checking up on the progress, seeing what changed from the previous week. Right now all of the construction is almost complete and there are only cosmetic finishes to be done- sand and staining the floor, wallpaper, painting cabinetry, hardware, installing electronics and appliances and of course, decor install at the very end. For the first time, I can actually see what it's going to look like! Looking back at this time last year, the process seemed so daunting and I knew we were going to have to practice a lot of patience, but I can honestly say that it's been so worth it.
Naturally, I've been on a mission searching for pieces for the house. We've been so lucky and grateful to have our wonderful interior designer, Olivia Brock, guiding this whole journey from the very beginning. She's the one who introduced us to our architect and contractor, working with them to come up with the plans and expertly execute, along with project managing the whole thing and of course, decorating it, too. Her taste is impeccable, which is why we trusted her with such a personal project, our first home. I can't wait to see her design plans for each room come to life! In the meantime, whenever I get the chance, I've been searching for small pieces, whether that's art, small tchotchkes (as Olivia likes to call them) and home decor pieces that will add layers to each room.
I would say that travel has had the biggest impact on our home decor style. We've been fortunate enough to travel to some amazing places and stay in beautiful hotels, airbnbs or friends homes who have had a reflection on our personal taste. Two of the places that have had the biggest impact are Provence and the Caribbean. I love each in their own right. Our home is very much a farmhouse style, with shiplap throughout, and living in sunny Charleston has inspired a new island/coastal vibe that we never had while living in SF. I'm really happy with where we're at with the direction of our home. I can't share any details now, but I've rounded up some home decor pieces inspired by two of my favorite places below.
[outfit_section]1 / 2 / 3 / 4 / 5 / 6 / 7 / 8 / 9 / 10 / 11 / 12[/outfit_section]
[outfit_section]1 / 2 / 3 / 4 / 5 / 6 / 7 / 8 / 9 / 10 / 11 / 12[/outfit_section]