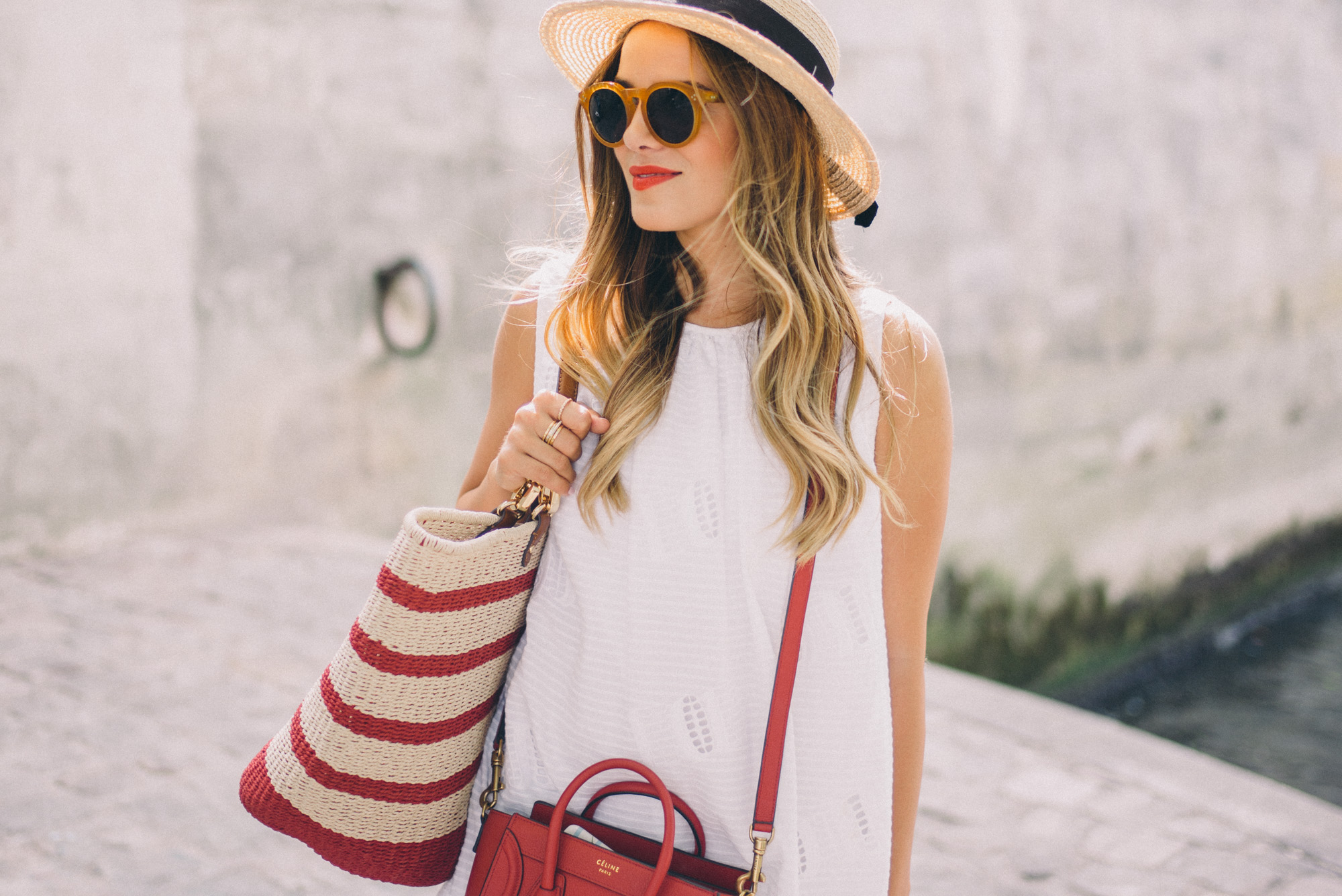 Fourth of July will be here before we know it (just a little over a week and a half away!), so I thought today I would roundup some of my favorite red, white and blue outfits that have appeared on GMG before. Thomas and I will be heading out to celebrate in Idaho with his family this year, so I'm thinking that I'll probably be wearing lots of denim or chambray mixed with my favorite gingham and striped pieces. Luckily most of us have lots of items already in our wardrobes that we can pull out and mix to create the perfect festive outfit, that way we're not scrambling last minute to buy something we'll never wear again. I think simple is better and a red lip goes a long way, so keep scrolling for some of my favorite looks along with my list of items that'll be sure to look relaxed and chic. 
Sticking to classic pieces is always the best route to go in my opinion, so here are my favorite combinations or pieces for the fourth:
A chambray shirt (worn with white jeans or shorts- I love this white scalloped pair under $50): I have this Old Navy one and this J.Crew one, but I also love the idea of a chambray dress like this one or this one, or a romper like this one.
Anything with stripes: Like this maxi dress or this mini dress, this red and white striped skirt, an off the shoulder top or a classic striped tee in navy or red. This striped ASOS dress is my favorite!
An all-white look: I'm obviously partial to a LWD with a few favorites being this one (that's under $30), this off the shoulder one that's on sale, this one and this maxi.
A gingham dress: I wore a red gingham dress last summer (no longer available) and found a few similar styles here and here, along with some navy options here, here and here. You can never go wrong with gingham (including a gingham one-piece swimsuit!)
A red dress (paired with a red lip): I love this one, this one, this one and this one.
If you're still looking for more options, you can shop my selects down below!